Why Use Your Tax Refund on a Used Car?
It's tax season and while few look forward to filing their taxes, the hope of IRS refund checks on the horizon can make the entire process well worth the effort for many taxpayers. Wondering what to do with your tax refund? If you need a new set of wheels, consider spending your refund check on a quality pre-owned car from our used car dealership in Akron and learn how your money can go a long way!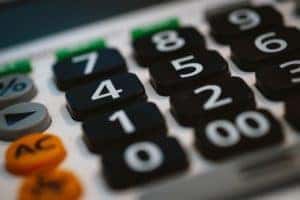 "Calculator Business Office" licensed under Pixabay by fancycrave1
Lower Your Monthly Car Payments with Your Tax Refund
Hoping to get the vehicle you need at a price-point that matches your budget? Using your tax refund check can make owning a vehicle easier than ever! By applying your refund to make a larger down payment than usual you can help reduce monthly payments and get behind the wheel of the car you've always dreamed of.
Rebuild Your Credit with Regular Payments
Many Americans plan to use their tax refunds to pay off debt and at least 12 percent of American women between the ages of 25 and 44 plan to invest in necessities such as a car, as outlined in a recent survey conducted by GoBankingRates. If you have the same idea, why not put your tax refund towards an existing auto loan? You may be able to reduce interest, pay it off faster, and even rebuild your credit!
Enjoy an Unmatched Experience at North Coast Auto Mall
At North Coast Auto Mall our goal is always to provide exceptional used vehicles for sale at reasonable prices, no matter what your credit history is, and that's exactly what you'll find when you visit our used car dealership in Akron! In addition to our competitive prices, we also offer a wide array of available financing options to ensure you find a plan that suits you perfectly!
No matter your credit score or your vehicle wants or needs, the staff at North Coast Auto Mall will be with you every step of the way! Visit our Akron used car dealership today to fully explore our expansive lot and find the right vehicle for you.