What Is The Maximum Amount For a Car Loan?
When you're shopping for a used car, financing is likely one of your biggest concerns. Taking out a car loan doesn't have to be stressful, though. In this helpful guide, we break down the sometimes-mystical process of applying for a car loan. Read on to learn about the maximum amount you can take out for a car loan and how you can prepare to apply. If you're looking for a vehicle in the Akron, Ohio, area, our sales and financing experts are excited to help you get a great deal on a car that fits your lifestyle.
What Is the Maximum Amount Someone Can Take for a Car Loan?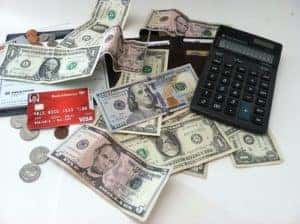 "Finance" licensed under CC BY 2.0 via Flickr by Baligad
The boundaries of car loans can vary depending on the borrower's situation. Lenders typically weigh a variety of factors when they're deciding how much money to lend you for a car loan. Borrowers with excellent credit might not face an upper limit, while those with a subpar credit history might. The factors lenders consider often include:
Your credit score

Your employment status

Your overall income

Your amount of existing debt

Your amount of open credit accounts

Your repayment history
People with higher income and a long history of successful credit accounts are more likely to be approved for larger car loans. For example, if you've been making on-time mortgage payments for ten years, have three credit cards with low balances, and have a full-time job where you make a stable income, you might have more options. However, people with different backgrounds can qualify for loans.
Most lenders prefer borrowers to have a 40% or lower debt-to-income ratio, meaning that your payments should take up 40% or less of your monthly income. A great debt-to-income ratio to have is 35% or lower. Lenders might consider other debt, like educational loans, house payments, credit cards, personal loans, or existing car payments on other vehicles. Regular bills like utility payments aren't relevant to your debt-to-income ratio. To prime yourself for an auto loan with excellent conditions, aim to pay down existing debt to reach a ratio below 40%.
To achieve lower monthly payments, buyers might choose a loan with a longer repayment period. Lenders typically offer repayment plans and interest rates based on your personal situation. For example, most lenders offer repayment plans lasting up to 84 months, but many cap their plans at 72 months. By the end of your repayment period, if you've made all your payments in full, you'll no longer owe anything for your vehicle. In addition, you can earn extra payments to pay off your car loan sooner than your repayment period.
Can You Get a Car Loan With a Low Credit Score?
Many lenders will still offer car loans to borrowers with low credit scores. However, if you have below-average credit, it might be helpful to research the cars you're interested in and find more affordable options. It's typically easier to qualify for small loans if you have poor credit. For example, if your credit score is in the low 500s, lenders might only lend you up to $5,000 for a car.
If you're shopping for a car with a lower credit score, consider saving up for a large down payment or choosing a car that doesn't require a large loan. Some lenders have programs in place for borrowers with below-average credit. For example, at Akron Auto Mall, we have a special program for qualified buyers with poor credit so you can get behind the wheel of a car even if you've experienced events like foreclosure or collections.
How Do You Qualify for a Car Loan?
When you're buying a car, you typically meet with the dealership's financing department, which helps you find a loan that fits your budget and needs. If you're looking for a pre-owned car in the Akron, Ohio, area, you can visit us at North Coast Auto Mall. One of our friendly, knowledgeable financing specialists will work with you to evaluate your background and present various options for payment plans.
To learn about what size of auto loan you're able to manage, you can use an online payment calculator. With these tools, you can input your financial information and get an estimate of what your payments might be. This estimate is an excellent way to learn what types of cars you might be able to afford and what repayment options work best with your budget. While the terms of your loan, like the length and interest rate, can vary, these calculators can give you valuable information that can influence your search.
You can fill out our online form to get pre-approved for a loan from North Coast Auto Mall of Akron. This highly secure form allows us to contact some of the best lenders around to get a fast decision for you. Getting pre-qualified isn't mandatory, but it can save you time at the dealership. If you have questions about applying for financing at our Akron, Ohio dealership, you can contact us. We're happy to assist you.
What Should You Do If You Don't Qualify for a Car Loan?
If you don't qualify for a car loan, you're not out of options. At North Coast Auto Mall in Akron, Ohio, we have a special inventory of vehicles priced below $10,000. This inventory of pre-owned vehicles changes often, but it typically features various makes and models. We're proud to offer some of the most affordable vehicles in the Akron area so anyone can get behind the wheel of a pre-owned car. We also offer plenty of specials that might help you afford the perfect used car for you.
At North Coast Auto Mall of Akron, we aim to take the stress out of shopping for and financing a car. With flexible payment options, a vast inventory of vehicles for every budget, and a team of dedicated sales representatives, we handle the most complicated parts for you. You can even order custom accessories and add special features to your vehicle with the help of our auto parts center.  
Explore our list of used cars, including certified pre-owned vehicles, which meet manufacturer standards and come with a warranty. To learn more about your options, visit North Coast Auto Mall in Akron, Ohio, today.