Buying Used Cars in Ohio
Ohio enjoys a storied history in the development, manufacturing, and sales of automobiles dating back to the earliest days of this billion-dollar industry. Many of the automobile's innovations, like the electric starter, were created in Ohio. From Akron to Columbus and beyond, Ohio has been home to many pioneers in the auto industry. Innovators such as the White Motor Company, the Packard Motor Company, and the Columbus Buggy Company have contributed to the industry's historic growth.
At North Coast Auto Mall of Akron, we understand the rich history surrounding us. We proudly continue the tradition of delivering quality, reliable, and affordable used cars to our customers from across Ohio. Our commitment to providing excellent service has built a reputation that is known all around Ohio. Some of our customers come from as far away as Cleveland, Cincinnati, and Columbus.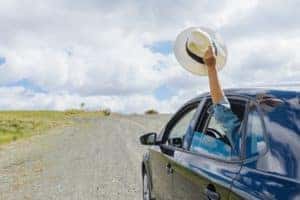 "Car Transportation Travel Road" licensed under Pixabay by technika
ADVANTAGES OF BUYING USED VS NEW
People looking to buy used cars in Ohio want to purchase pre-owned vehicles for various reasons. Some want to save money, and buying a used car can offer thousands of dollars in savings versus purchasing a new car. Insurance and taxes alone can save you thousands. Buying a used model that's three years old can save you up to $10,000 or more, depending on the make and model. These savings often allow buyers to purchase a premium used model that they might not afford brand new.
Used cars can hold their value longer because most of the vehicle's depreciation occurs within the first few years. So, keeping the value of your car high helps you when it comes time to trade in your old vehicle.
QUALITY USED CARS AVAILABLE ACROSS OHIO
Whether you live in Akron, Columbus, Cincinnati, or anywhere in the state, North Coast Auto Mall of Akron should be your first stop for pre-owned vehicles. Ohio's largest independent used car dealership group, North Coast Auto Mall, has provided quality used cars of all makes and models to car buyers throughout the region. We invite you to browse our inventory online or stop by our Akron location on Brittain Road anytime.
If Akron isn't convenient to your location, you can check out one of our sister locations in Bedford or Cleveland. When you visit one of our dealerships, one of our friendly, helpful, and professional staff will happily assist you. We take a consultative approach to sales at North Coast Auto Mall. We'll ask you a few questions to help us understand your needs and budget and then show you only those vehicles that suit your particular situation. After showing you around, you can take your favorite car for a test drive around Akron and Canton.
TIPS FOR BUYING A USED CAR IN THE BUCKEYE STATE
Buying a used car in Akron can be a smooth, stress-free process if you take the right approach. At North Coast Auto Mall of Akron, we want your experience to be enjoyable and one you'll want to repeat and recommend to your friends and family. That's why we offer you these buying tips to help you have the best buying experience in all of Ohio.
KNOW YOUR BUDGET BEFORE YOU BUY
Understanding what you can afford before you arrive at our dealership will help you save time and narrow your search. In our experience, there's nothing worse than finding you the vehicle of your dreams only to learn it doesn't fit within your budget. We recommend you review your budget and calculate what you can afford in a monthly payment. You also want to factor in the cost of insurance and fuel as these can change, especially if you purchase a newer vehicle.
GET PRE-QUALIFIED FOR A LOAN ONLINE AND WITH OUR BUY HERE PAY HERE PROGRAM
It's a good idea to shop for loans before you shop for a used car. You can use our convenient online pre-approval form and, in minutes, receive an accurate loan proposal that includes your interest rate, monthly payment, and total loan amount. With this information, you can begin viewing our inventory with confidence in what you can purchase.
You can check with your bank or credit union as well. We understand rates change between institutions, and if you find a lower rate elsewhere, great! We will work with any lender to get you the best deal possible.
UNDERSTAND YOUR CAR BUYING GOALS
Once you start shopping for a car, you need to know that it will suit your life. For example, if you have a family, cargo and passenger room tend to be primary concerns along with safety, comfort, and convenience features. On the other hand, you should consider towing capacity and bed length if you need a truck for work. Or maybe you're looking for a reliable car for your commute from Cleveland to Akron. In that case, efficiency and safety features might take precedence. Knowing what you need will help you avoid buying a car, truck, or SUV with features you don't need or want.
RESEARCH USED CAR BRANDS AND CONSULT OUR TEAM
Most of our customers cite reliability as a significant factor in their choice of a pre-owned vehicle. After determining your budget, financing options, and needs, you can start assessing vehicles that match your criteria. Many companies offer online tools to evaluate quality, dependability, and performance on nearly every car on the market. You'll get honest, unbiased information that will help you make an informed decision.
Your research should also include a vehicle history report on any car, truck, or SUV you're seriously considering buying. At North Coast Auto Mall of Akron, we happily provide you with a vehicle history report on any car we have in stock.
GET A GREAT DEAL FOR YOUR TRADE-IN IN AKRON
If you plan on trading in your vehicle, you can use one of the many free online evaluation tools. At North Coast Auto Mall of Akron, we offer a 10-second trade-in evaluation tool online. It takes 10 seconds to answer the two questions, and we'll give you a top-dollar offer for your vehicle.
VISIT OUR USED CAR DEALERSHIP IN AKRON FOR THE BEST CAR BUYING SERVICE IN OHIO
If you're shopping used cars for sale, you have many Ohio dealerships to choose from, but none can match our selection, customer service, and prices. We invite you to explore our inventory online or stop by our lot and experience the selection, professionalism, and value you deserve.