The Best Family Activities To Do in Akron, Ohio Year Round
Akron, Ohio, gives you plenty of opportunities to create new and fun memories with the entire family. It has places catered for entertaining both kids and adults, as well as offerings that let you roam inside and outside the lovely city. You can make your trip educational as well, allowing your kids to learn while they have fun. Want a place to let your kids run around and be active? We've got you covered there as well. Take a look at our list to figure out the right activity for you and your family to do in Akron.
Read at the Akron-Summit County Public Library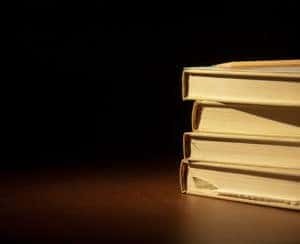 "Books" licensed under CC BY 2.0 via Flickr by shutterhacks
A library is not only a good place to teach your kids lessons, but it can be a world full of entertainment as well. The Akron-Summit County Public Library offers more than just a resource for free books. This library also has educational tools that you and your family can borrow, such as zoo passes, STEM kits, and kitchen tools. There are also free movies in the main library's auditorium. Take your family to the library for a day of fun and education, and walk away with a few books at the end.
Visit the Akron Children's Museum
The Akron Children's Museum is a place tailored toward entertaining kids of all ages. It offers a wide range of hands-on exhibits to give kids the chance to interact as they learn. There are also several party packages available, making this a great place to host a birthday party or a private event with your family. The museum even has interactive events that include enthusiasts exhibiting their model trains. All in all, the Akron Children's Museum is a good place to head to if you want your kids to get active and learn while they're at it.
Solve Puzzles Together at The Great Escape Room
The Great Escape Room is a group that hosts events all throughout the nation. This includes a location right here in our great Akron. Test your code-breaking and problem-solving skills with your family by going through an interactive adventure that immerses you in a whole story. These rooms cater to all skill levels and ages, meaning no one will feel left out as you work together as a family. You can even buy vouchers to surprise your kids with the perfect gift. Book tickets now for a truly innovative escape game experience that's easy and fun to repeat.
Monkey Around at the Akron Zoo
The Akron Zoo has over 35 acres of amenities related to animals. It offers themed events year-round, giving you the chance to have a new experience every time you come. Create lasting memories by letting your kids come safely close to wildlife from around the world while getting the chance to spend valuable time with family. The large variety of activities means that you can easily spend a whole day here with the family and never get bored or tired. The Akron Zoo also offers accessibility options like wheelchairs, fidget tools, and even quiet zones.
Entertain Your Family at the Akron Civic Theatre
The Akron Civic Theatre gives you access to various forms of live entertainment no matter what genre you're looking for. You'll be able to choose from a variety of events, including ballets, comedic events, live music performances, and more. If you're lucky, you might find yourself included in special nights filled with fun and food, like cheese and chocolate. If you like the events offered at this theater, you can even become a member to gain special access to exclusive events, free drink vouchers, and private tours. Come to the Akron Civic Theatre and immerse yourself in the local culture.
Soar Through the Urban Air Adventure Park
The Urban Air Adventure Park is an indoor adventure park with the goal of family fun. It features attractions for all ages, giving your kids the chance to run around and spend some of their extra energy. You can play some mini-golf, switch to go-karting, and let your kids enjoy the exciting experience of indoor skydiving. The adventure park even has advanced virtual reality technology, so your family can experience fighting with robots and dragons in a digital world. You can buy tickets or book a party, meaning you have multiple options to tailor your family's experience to your liking.
Enjoy Mother Nature in the F.A. Seiberling Nature Realm
Have a comfy day outside at the F.A. Seiberling Nature Realm, which gives you access to over 2 miles of hiking trails. Go up Cherry Lane Trail and head to Fernwood, home of a 110-foot-long suspension bridge over a 45-foot-deep ravine. You can also head through the Seneca Trail to go through a deciduous forest with giant pine trees and an open prairie. Once you're finished, your family can try the grounds' plant identification activities, see the observation decks, and even hand-feed the chickadees. Finish up at the gift shop with nature enjoyment gifts, including stickers, posters, and honey.
Jump Around at Get Air Akron
Get Air Akron gives you many options to run around with your little ones, including wall-to-wall trampolines, dodgeball, slam ball, and pits filled with cubed foam. Even the youngest of children have their own special kiddie court that's still fun but safe for toddlers. Get Air Akron also offers special events, so you can have a night full of listening to music and dancing on trampolines or come on Mondays to get a discount on jump time as a family. Once everyone is sore from all the moving, kick your feet up and enjoy the massage chairs.
So there you go, North Coast Auto Mall in Akron, Ohio, has given you eight different activities that you can try around this lovely city with your family. Did you like our list? Feel like we missed one of your favorite family-friendly spaces in town? If we did, let us know. Contact us directly and we'll consider adding it to our list.