Importance of Regular Maintenance for Your Car
There's nothing quite like the freedom of owning your vehicle, and if you're hoping to get the most out of every mile, then it's essential to keep up to date with regularly scheduled maintenance and repairs. This can seem an impossible challenge with daily tasks and responsibilities, but the team at our Akron used car dealer is here to tell you why routine car maintenance is so essential.
Why Should Akron Drivers Invest in Regular Maintenance?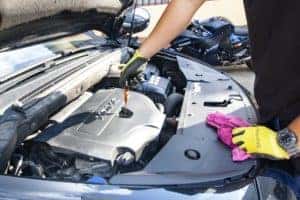 "Oil Engine Changing The – Free" licensed under Pixabay by Skica911
Every used vehicle for sale on our lot in Akron comprises numerous components that work together to deliver exceptional performance and power. Over time they'll need a little maintenance to keep performing their best. Should you decide to ignore necessary procedures like oil and filter changes, however, you may experience a decrease in performance and handling, shortened lifespan, and even compromise your safety behind the wheel.
Are you looking for another reason to service your ride regularly? Frequent, preventive maintenance checkups can also help you avoid future costly repairs. Some manufacturers may even deny warranty claims based on vehicle neglect, essentially forcing you to pay for expensive repairs out of pocket.
What Parts of Your Ride Need Regular Maintenance? 
Wondering when and which parts to service? Our automotive experts recommend following the maintenance schedule outlined in your specific ride's owner's manual as each vehicle is different, but generally, most cars require the following services:
Oil changes and filter changes

Air and fuel filter replacements

Heating and cooling system flushes and refills

Belt and hose replacements

Brake service

Battery service

Tire service

And more depending on the vehicle!
Whether you're hoping for enhanced performance or a longer lifespan, good maintenance habits can help your vehicle keep rolling for many more years to come. Feel free to reach out to our North Coast Auto Mall team for more auto tips and tricks! You can also reach out to our parts center if you want to upgrade your vehicle with quality accessories.