How to Get a Car with No Credit
Purchasing a vehicle without any established credit history can be challenging, but it's not impossible. If your problem is less than stellar credit, you may be wondering how to get a car with bad credit. Getting approved for a vehicle loan may require a few extra steps, but you can still be approved for a car loan and drive home in a new car. North Coast Auto Mall of Akron has helped hundreds of drivers with bad credit and no credit get a car thanks to our in-house financing program at our buy here pay here dealership. To discuss your personalized financing options, please contact our team today. We'll be happy to help answer any questions about your credit and your car loan opportunities.
HOW YOUR CREDIT SCORE AFFECTS YOUR CAR LOAN APPLICATION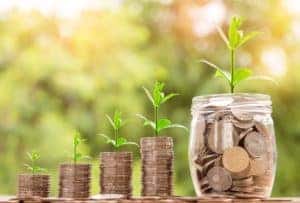 "Money Coin Investment" licensed under Pixabay by nattanan23
Applying for a loan requires validation or promise of repayment. That's where your credit score comes in. If you don't have a credit or score, or if you have bad credit, some lenders may not approve you for a large loan, or you might find higher rates. If you're a student, first time buyer, or rebuilding your credit, that may not be the case. In any event, your credit score matters because it establishes your payment and credit history.
Lenders preparing to offer you money need to be confident the amount will be repaid within the time allotted. If you have not paid other loans or did not pay them on time, then this might affect your chances of getting approved for a loan. But it does not mean "no." There is still hope. Remember, you have options at our dealership, no matter your credit score. We've helped drivers with no credit find a car they love regardless of poor credit history.
WHAT IS CONSIDERED A BAD CREDIT SCORE?
A FICO credit score is what any potential auto financing department will look at before offering you a loan for your new car. These credit scores are calculated by various pieces of your credit history that can be broken into five main categories: payment history, amounts owed, length of credit history, new credit, and credit mix.
The total score ranges from 300 to 850. Any number below 669 can be considered fair or very poor, depending on how low it is. The potential lender will look at this score along with other factors such as your current income and how long you have been at your current job. This will help them establish a pattern to analyze whether or not you will be able to pay off this loan.
HOW TO INCREASE YOUR CHANCES OF GETTING A CAR WITH NO CREDIT
ASK ABOUT SUBPRIME LOANS
Many loan lenders provide car buyers with what are known as "subprime loans." Subprime loans are a financing option that gives buyers with poor credit, no credit or limited credit histories, the opportunity to finance the purchase of a vehicle. Many auto dealers work with third-party lenders who are willing to work with customers with poor credit.
To discuss your personal options, please contact our team at North Coast Auto Mall. North Coast Auto Mall of Akron can use our financing network to work with your credit and find you a car you love. We'll explain how these kinds of loans work.
FIND A REPUTABLE COSIGNER
One of the easiest ways to get a vehicle loan with no credit or bad credit is to find someone you trust to be a cosigner. Being a cosigner comes with significant responsibility, so this is a decision you need to take seriously. The point of a cosigner is they agree to take on the loan should you default or be unable to make the payments. In essence, you are borrowing their good credit.
This deal is great for you but potentially less great for a cosigner. Not only is the cosigner financially responsible should you default, but they are also subject to the same credit reporting you are. That means if you are late on a payment, it could reflect poorly on the cosigner's credit, as well. Also, the cosigner's income-to-debt ratio will be impacted by your loan. Having your loan reflected in their overall debt can affect their ability to apply for credit cards or loans.
MAXIMIZE YOUR DOWN PAYMENT IF POSSIBLE
Do you have money saved? If you can make a substantial down payment, it can improve your chances of being approved for a car purchase. The more financial stability you can show and the less money you are looking to borrow, the better your options will be with a lender. Putting money down means less interest to pay back. It can also help reduce the chance that you become upside down in your loan. The term "upside down on your car loan," refers to a situation where you owe more than the vehicle is worth.
BUILD YOUR CREDIT TO INCREASE YOUR CHANCE OF APPROVAL
If you have some extra time before you need to purchase a vehicle, work on building your credit. Take the time to establish some credit, and then come back to apply for a loan. Look into secured credit cards and credit-builder loans, but make sure to choose options that are reported to the credit bureaus. Another potential option is to become an authorized user on someone's credit card. However, you don't want any random credit card. It must report authorized users to the credit bureaus. This option is only beneficial to you if it's a reliable person who pays their bills on time every month.
SHOP WITH IN-HOUSE FINANCING AND BUY HERE PAY HERE DEALERSHIPS
In-house financing means that you borrow money directly from your car dealership and can avoid the frustrations that come with bank loans. With this in-house dealership financing, you can get the car you want, and you make the loan and interest payments directly to the dealership. In-house financing can give you higher pre-approval chances, flexible interest rates, and an extended warranty. It also gives you an opportunity to build your credit. The North Coast Auto Mall is one of the institutions where you can get car financing at competitive financing rates and terms for new and used cars.
At North Coast Auto Mall of Akron, we have approved loans for people with all types of credit histories and unique situations. Give us a chance to work with you. Check out our inventory online and schedule an appointment to visit our dealership.
NORTH COAST AUTO MALL OF AKRON CAN HELP YOU GET APPROVED
Our in-house financing dealership has helped hundreds of drivers with no credit get approved. We work with everyone, regardless of your credit history or situation. If you've been turned down at banks and other car dealerships in Akron, give us a call. To discuss your personalized finance options, contact us today to see how we can help you get approved today.