How To Build Your Credit
A good credit score isn't the only way you can buy a car. If you have poor credit or even no credit at all, we have financing options for you in Akron. Our dealership is a buy here pay here dealership, meaning that you can work out a financing agreement with our dealership and avoid the stringent requirements of other financing institutions like banks and credit unions. If you want to improve your credit to increase your car loan approval rates, you can take several steps to build your credit score so that you can get better auto loan deals in the future. To discuss your personalized credit history and your car-buying goals, contact our team online or by phone.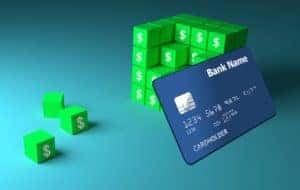 "Building Credit Rating" licensed under Pixabay by DRSeducation
Get a Secured Credit Card
If you have no credit history at all, a secured credit card is a good place to start. Secured credit cards typically require you to make a deposit in exchange for the card. The deposit is usually the same amount as your credit limit.
Once you have the card, you can use it just like any other credit card. When you make payments towards your balance, they are reported to the credit bureaus, which will result in you getting a score over time. You will get your deposit back when you close the credit card account.
Become an Authorized User on a Credit Card
If a parent, sibling, spouse, or someone else is willing to have you as an authorized user on their credit card, the payments made on the account will count towards your credit score. Being an authorized user means that you can use the credit card just like the main account holder.
To get the most out of being an authorized user, you'll want to make sure that the person makes regular payments to their credit card and has a history of doing so.
Ask Someone to Be a Co-Signer
One of the most frustrating things about trying to build your credit is that you can't build a payment history if nobody is willing to give you a credit card or a loan. One way to get around this issue is to ask a relative or friend to act as a co-signer. This means that they sign the loan or credit card agreement with you, allowing you to benefit from their credit score. Once you start making payments on the account, your own score should start improving.
It's important to be honest with someone if you're asking them to be a co-signer. You should explain to them that they will become liable for any debts that you're unable to pay off.
Use Reporting Services for Your Rent and Bill Payments
There are several payment reporting services you can register with to have your rent and utility bill payments counted towards your credit score. These services work by taking note of your bill payments and passing them on to the credit bureaus so that you develop a payment history.
After a few months, this payment history should provide you with a credit score. To get a credit score with FICO, which is the service used by many dealerships when deciding whether to offer you an auto loan, you need to have a payment history of at least six months.
Follow Good Credit Building Practices
Whether you're still working towards getting a credit score or you already have one that you want to improve, there are some key things you should try to do. The first is to make any payments on credit cards or loans on time. This is one of the most important ways to quickly build your credit score.
You should also try to keep the utilization of your credit limits low. For example, aim for a usage between 30% to 50% of your credit limit. If you use your entire credit limit for a long period of time, this can have a negative impact on your credit score.
Even if you're not using your credit card often, it's worth keeping your account open. Closing an account can negatively affect your credit score, especially if you don't have an extensive payment history.
Buy a Car With Bad Credit at North Coast Auto Mall
Here at North Coast Auto Mall, we understand how hard it can be to build a credit score. That's why we try to work with all customers who come to us to arrange an auto loan that's suited to your needs. Our buy here pay here dealership in Akron offers options if you don't yet have a good credit score. With your loan secured, you can choose from our selection of carefully selected pre-owned cars, trucks, and SUVs. If you want to know more about what we have on offer, take a look through our online inventory. If you have questions about our auto loans or financing services in Akron, don't hesitate to contact us today. Our friendly team of auto experts is standing by to assist you in arranging auto financing for your next vehicle purchase.