Car Trade In Tips
Is it time to move on from your current vehicle for an updated model? If you're trading in your car, you must prepare in advance so that you can get the best deal possible. North Coast Auto Mall of Akron encourages you to follow these simple tips and tricks to get the fair trade-in value you deserve.
Do a Deep Clean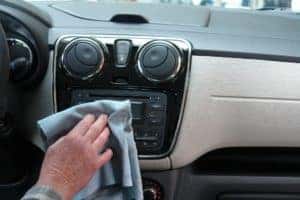 "Automobile Car Cleaning Transport" licensed under Pixabay by autowelt_2014
A thorough, deep cleaning can reflect how you treated the car overall and give a positive first impression. Rid your vehicle of any garbage or junk, and have the car washed, waxed, and vacuumed. We even recommend cleaning the engine, so there's no grease and grime when you pop the hood.
Fix Dings & Dents
Over time, minor dings and dents might accumulate on your car's exterior, and unfortunately, decrease the model's value. Consider getting these cosmetic issues fixed to give your car a like-new appearance.
Research the Value
One of the most important things you should research is the vehicle's value. You can easily find the value of your car through websites like Edmunds, Kelley Blue Book, AutoTrader, and the National Automobile Dealers Association. You can also discover your car's value by filling out our convenient online appraisal form!
Don't Hide Any Information
Don't lie about your car's history, such as if it's been in an accident because an experienced appraiser will be able to see right through it. When you come to our used car dealership to trade in your vehicle, we will provide you with the best offer based on its history and current value.
Don't Accept an Offer You're Uncomfortable With
If we offer you a price that you're unsure about, we will gladly negotiate with you. Please discuss any concerns or limitations you have with our offers, and we will do our best to give you a pricing deal you are comfortable with.
Trade-In Your Vehicle at North Coast Auto Mall of Akron
Follow these helpful tips to make sure you get the best offer on your trade-in. When it comes time to swap your current vehicle for one of our quality used cars for sale, make your way over to North Coast Auto Mall of Akron to get the deal you deserve! Contact our team for more information.