Can You Return a Financed Car?
​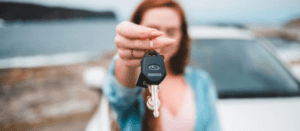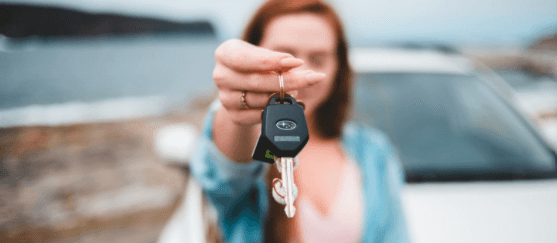 Image licensed under Unsplash by Erik Mclean
There are many reasons you might want to return a car you're still financing. Whether it's because you found something else you want to drive or you cannot afford to make the car payments any longer, sometimes life simply throws a surprise at you.
But can you return a financed car? What happens when you do? Let's explore what happens when you find yourself in this situation.
Can You Return a Financed Car?
Short answer: it depends. Whether you can return a car you're still financing largely depends on the policies of the business you bought it from. There are companies that advertise this policy because it's uncommon and not standard practice. Some traditional dealerships offer returns on financed vehicles, but most will not. The best way to find out if returning your car is an option is to ask the business you're purchasing from. This is best done before you purchase the vehicle — especially if you think there's a chance you might try to return it.
If it turns out that the vehicle you bought has any major defects, you may be able to talk to the dealership to have it fixed without extra cost to you or at a heavily discounted rate. There are laws in place to protect you from new-to-you vehicles that turn out to be not as healthy as they promised to be. If the dealership fails to repair the problem, you may be able to get a vehicle of the same value there or get a refund. It all depends on the dealership and your state's laws.
More often than not, however, the financed vehicle people attempt to return is perfectly healthy. If you're here because you found out too late that you might be in a financially unstable situation or you have buyer's remorse over the vehicle you purchased, you still have options. 
Selling Your Financed Car
One of the problems with selling a financed car is that you have to pay off the loan before you can transfer the title over to the next owner. This doesn't mean selling your financed car is off of the table but it will come into play when you try to sell it. 
Request a payoff letter from your lender to see how much you still owe on the vehicle. This official number should include the interest you'll owe on the loan. You can either add this number to the cost of the vehicle you're selling to pay it off or you can acquire a secondary loan (potentially paying more interest) to pay off the remainder of your vehicle loan. You're not stuck with the car, but the solution may take a couple of extra tricks.
You can also try to sell or trade the vehicle to a dealer. Trading in your vehicle to a dealer is likely a safer option, as you'll be dealing with professionals who work with these situations more regularly. The benefit of going through a dealership is that you can use the value of the former vehicle to help finance the next.
Voluntary Repossession
Your last option is to have the vehicle voluntarily repossessed. You may want to consider this option last, as it can do some damage to your credit score.
The idea behind voluntary repossession is that you're giving up your vehicle to the lender who issued the car loan. The vehicle is basically collateral for the lender's loan. If you let the lender collect on that collateral, you can get out of the loan for it.
However, it's not that cut and dry. It's possible that you can still owe money even after giving up the financed vehicle. This can happen if the value of the loan is greater than the value of the vehicle itself. Before you choose this route, do the math on your vehicle and loan or talk to a trusted professional to see if voluntary repossession is the right option for you.
Refinancing Your Loan
If you're considering returning your financed car because you can't afford the payments, talk to your dealership to see if you can refinance your loan. Refinancing your loan can potentially end up with you paying a lower monthly payment or having a shorter loan term so you can be done with the payments sooner. Though this method won't remove the loan, it can decrease the amount of interest that you pay over the life of the loan.
Talk To the Experts at North Coast Auto Mall – Akron
It's important that you are familiar with the terms of your loan and financing plan before you accept it. Try to have a thorough understanding of your finances and the amount you're able to pay before you accept a loan. If you're thinking of taking a loan now because of a promised future financial situation — don't do it. Plan according to your finances as they stand now or wait until that future "better-off" situation arrives.
Getting behind on payments or finding yourself with an upside-down car loan can be a very stressful situation. Sometimes it just happens, but it's often completely avoidable. If you find that you're confused about certain aspects of your financing plan or how much of one you can handle, North Coast Auto Mall – Akron is here to help clear the air and answer your questions.
When you're ready to start shopping for your next vehicle, either to buy or to lease, our professional team at North Coast Auto Mall in Akron, Ohio, has you covered for that as well. Take a look at our inventory to see if we have a sedan, SUV, or truck in stock that fits your needs and style. With a full selection of models at various price points, you're sure to find a vehicle that fits both you and your budget.