Can You Get A Car With A 500 Credit Score?
Yes, you can get approval for a car loan with a 500 credit score at North Coast Auto Mall of Akron. Although a poor credit history may make your car loan approval more difficult at banks and other lenders, North Coast Auto Mall of Akron can work with your credit score thanks to our buy here pay here program which offers in-house financing options so you can reach an agreement with our dealership and bypass the stringent financial requirements of banks and other lenders. We've helped hundreds of drivers with poor and no credit securing financing and find a new car at North Coast Auto Mall. To discuss your personalized credit history and financing options, contact us online or by phone and we'll be happy to help you find a loan option that works for you as well as a new car you'll love. 
Can I Buy a Car With a 500 Credit Score?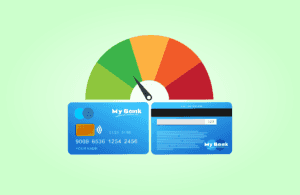 "Credit Car Score" licensed under Pixabay by PabitraKaity
Before a financing institution approves your loan, they need to have a look at your financial behavior. Going through your credit score helps them understand your credit history. Lenders typically evaluate their clients with a good credit score as capable of repaying their loans. Individuals with bad credit scores might encounter car financing challenges at traditional lending institutions like banks, credit unions, and other car dealerships.
However, your credit score isn't the only thing dealerships consider during your financing process. If you've found difficulty when applying for a loan at other institutions, you can use the following strategies to improve your credit score before an auto loan application.
Stay On Track of Your Payments
If you've been paying bills several days or weeks after their due date, start paying them on time. Consider automatic payments to stay on track. 35% of your FICO score is derived from your account's payment history.
Keep All Accounts Open
Did you recently pay off an account and don't think you'll need it in the future? Don't close it yet. Lenders know your available funds by looking into your credit utilization ratio, which is how much of your credit you have available compared to how much you're currently using. To be on the safer side, don't exhaust your credit card and clear the balance every month. With a 30% or lower ratio, lenders will find you suitable for a motor vehicle loan.
Don't Apply For New Accounts
New credit applications reflect negatively on an individual's credit history by creating hard inquiries. Although hard inquiries drop out of score calculations after one year, they can show up in your credit history for up to two years. 
Take Advantage of Buy Here Pay Here Financing
In-house financing is one of the best strategies for buying a car with a credit score of 500 or lower. In-house financing means you can work out an arrangement with the dealership rather than having to pass the stringent qualifications held by banks or credit unions.  Dealerships like North Coast Auto Mall offer high pre-approval chances, extended warranties, negotiable interest rates, and some of the best financing plans for used cars.
What Credit Score Do You Need for a Car Loan?
We hope that it's affirming and empowering to know that your bad credit may not hinder your goals to upgrade your car. However to secure a car loan, your income situation, credit history, and financial status must prove that you can meet the loan repayment terms. Let's look at how these factors can improve your chances of getting approved at a low rate.
Current Financial Status
Your savings and current income are vital when applying for a car loan. Provide these details to prove that you qualify for the loan. This information presents a picture of your past and current financial information and can help you find and secure a loan with a lower interest rate.
Credit History
Providing a clear credit history to a lender is paramount if you've not met the minimum score. Furnish the prospective car loan lender with all your transactions to show you've always met your financial obligations. This makes them understand your financial abilities more than what's reflected on the credit score.
Current Debt Status
Are you heavily indebted and have a poor credit score? Unlike in the past, where financiers depended on the credit score alone, they now want to know your debt status. With fewer debts, you're more likely to get better car loan terms than someone with a better credit score but with more debt.
Find Poor Credit Loan Approval At North Coast Auto Mall
Don't give up if you're encountering difficulties finding a bank to finance your car loan because of a low credit score. At North Coast Mall of Akron, we're happy to offer options for poor credit customers to find their next car. Call us today to learn about our in-house financing for the best car loan deals. Our buy here pay here dealership financing comes in handy for people with credit challenges from the past. We've helped hundreds of drivers find approval despite their credit challenges. To discuss your personalized financing options, contact our team online or by phone and we'll be happy to help answer your questions and find approval for your next car in Akron.