Used Car Buying Tips for College Grads
With graduation approaching and a new job on the horizon, you may be considering purchasing a car. This can often be a big undertaking, but our used car dealership in Akron is here with some tips to help make your used car buying experience as stress-free and smooth as possible.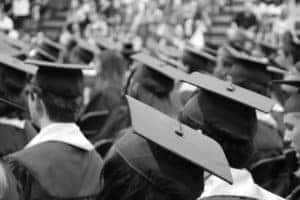 "Graduation Cap" licensed under Pixabay by McElspeth
Set a Budget and Consider Leasing
The very first step in your car buying journey is to establish a budget. This will determine exactly what type of vehicle you can afford. New auto shoppers should also consider whether they want to lease or purchase a car. There are different advantages to each option, but leasing is a smart way to get behind the wheel of a vehicle without committing to owning it. Many dealerships also offer special incentives and lower monthly payments for leasing.
Explore the Vehicle's History
Regardless of where you purchase your vehicle from, it's smart to ask for a vehicle history report and a pre-purchase inspection. By reviewing these two factors, you can learn more about the vehicle's past regarding accident reports, maintenance records, ownership history, and underlying issues. This can provide more negotiation leverage and help you make a more informed purchasing decision. Here at North Coast Auto Mall of Akron, our used cars for sale are thoroughly inspected before being displayed on our lot in Akron to ensure complete peace of mind in your car-buying experience.
Purchase Your Next Used Car in Akron, Ohio
Buying a car is a daunting process, but with these tips, it doesn't need to be. Contact us at North Coast Auto Mall for more information on our inventory of capable used cars or to set up a test drive of one. We'll help you get behind the wheel of the perfect used car for your needs!