North Coast Auto Mall – Akron: Best Wineries in Akron, OH
If you're interested in finding the best wine varieties in and around Akron, OH, then you need to look no further than the following list of wonderful locations. At these wineries and vineyards, you can enjoy some of the best wine, unique experiences, and wonderful locations to relax. Please keep reading to learn more about our top picks for the best wineries in Akron, OH, and the surrounding areas.
Barrel Run Crossing Winery and Vineyard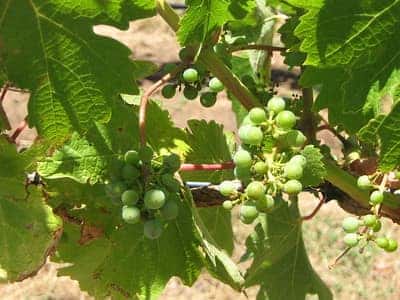 Barrel Run Crossing Winery and Vineyard is a descendant of a family-run farm that's been around for over four generations. The goals of the winery and vineyard are to create an affordable and sustainable crop, create a product unique to the Akron region, and be responsible to and for the community. This location works with locally grown crops, locally sourced food, and local musicians to bring you the best that Akron, OH, offers. You can visit the vineyard and winery on Thursdays, Fridays, Saturdays, and Sundays to enjoy local products with your friends.
Gervasi Vineyard
Gervasi Vineyard boasts not only its own vineyards where it grows grapes for its local wine but also a resort where you can rest and relax. The resort offers you the option to visit three restaurants with options for a casual experience, a coffee house vibe, and a formal setting. You can also choose to stay in luxury accommodations such as its Tuscan-inspired villa, Boutique Inn, The Casa, or a restored Farmhouse from the 1800s. The winery features over 30 varietals of wines from reds to whites. It also brings you many other beverages you can enjoy during your stay.
It's Your Winery
It's Your Winery is a unique setting that provides you with an ideal location to hold events, taste some delicious wines and other beverages, and enjoy learning about how the winery sources its ingredients. It also offers you a unique experience. At It's Your Winery, you can create your own wine. With this process, you get to sample wines made at the vineyard and then create your own blend of ingredients. Then, the staff of the winery monitors your brew for five to nine weeks as it ferments before contacting you to come and try your own batch.
Maize Valley Winery
The Maize Valley Winery, Craft Brewery, & Farm Market is an excellent place to find quality products and family events for you and your friends. Throughout the year, you can enjoy excellent products and watch the harvest of different crops. It offers opportunities for everyone, including 16 beers ready on tap, 25 wines you can try and purchase, specialty food items, a bakery, and a calendar filled with family-friendly events. It also offers you the opportunity to try baked goods from its bakery, delicious Amish meats and cheeses, and special events in the fall every year when you visit.
Newman Creek Cellars
Newman Creek Cellars began its journey in 2012 when its owners built a winery in a town known for its football. Since then, it has grown to include a vineyard that overlooks Newman Creek, and a retail store where you can purchase your own wine-making equipment. Newman Creek Cellars offers you the opportunity to try their wines with private tasting events, a beautiful location to rent for your events and even classes where you can learn how to make your own wine. The winery offers 18 wines with a charming theme pulled straight from Arthurian legends.
Sarah's Vineyard
Sarah's Vineyard is a winery and art gallery where you can enjoy fine wine, food, and pizza as your beverages and refreshments before enjoying art from local and national talents. The owners founded the business in 2007, and currently grow nine different varieties of grapes that they can use to create the wines. On their wine list, they offer 10 different wines you can enjoy, including blushes, reds, and whites. Besides the vineyard, the winery has a restaurant where you can enjoy pizzas, salads, and sandwiches to your heart's content. Finally, you can reserve events at the winery.
Silver Run Vineyard & Winery
Silver Run Vineyard & Winery is a family and operated business in the historical section of Doylestown. The owners of Silver Run wanted to create a location where you can taste local products from the soil, experience the history and roots of culture in the area, and learn about the history of the area in one place. This business offers 15 wines you can choose from, including five white wines, five red wines, two blush wines, and three fruit wines. This is the perfect location to bring your friends and relax as you enjoy your choice of wine.
The Grape and Granary
The Grape and Granary is a business that brings you beers, wines, and other beverages straight from their experts. It has the traditional brewery and winery experiences when you visit its location, but it offers you a unique experience for northeastern Ohio. From the business, you can purchase ingredients and equipment to make your own beverages and other products. This includes wine, beer, mead, sake, coffee beans, liquor, vinegar, cheese, kombucha, and more.
The Winery at Wolf Creek
The Winery at Wolf Creek is a business that's been around since 1980. At it, you can enjoy white, red, and rose wines and entertainment from live music to events. This location is excellent to bring your family and friends to enjoy a drink and take part in family fun. You can also rent the spaces around the winery for events. From the beginning of April to the end of May each year, the winery hosts a photo contest where you can travel its grounds and take stunning photos to adorn your walls and those of the winery's website.
As a business in Akron, OH, the North Coast Auto Mall supports the business in northeastern Ohio. If you're interested in visiting us, or any of the locations on this list, you can use our contact page to talk to a representative or you can visit us at 1875 Brittain Road, Akron, OH, 44310. We're happy to talk to you on any day during the week and on Saturdays.
vineyard by björn hornemann is licensed with CC BY 2.0