Best Used Cars for Commuters
From car insurance and repairs to routine maintenance and services, owning a vehicle can be expensive so it's no wonder why more and more auto shoppers are setting their sights on a used vehicle but purchasing pre-owned doesn't mean you need to compromise on fuel economy! At our Akron used car dealer, we stock plenty of reliable, fuel-efficient vehicles that are more than equipped to handle your commute.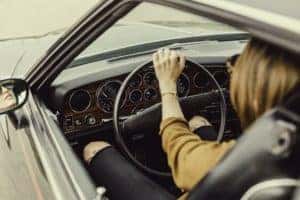 "Automotive Car Dashboard" licensed under Pixabay by Pexels
Volkswagen Jetta
When it comes to exceptional fuel economy, few used cars for sale at North Coast Auto Mall in Akron do it better than the Volkswagen Jetta. From its strong 2.0-liter turbodiesel four-cylinder engine to its impressive 30-mpg city and 42-mpg highway EPA ratings, the Volkswagen Jetta delivers excellent power and handling to tackle your morning commute.
Ford Fiesta
Looking for a nimble and responsive ride for your daily drive? The Ford Fiesta has you covered! This subcompact vehicle is available in both sedan and hatchback editions and comes paired with a 1.6-liter, four-cylinder engine that provides EPA-estimated 28-mpg city and 38-mpg highway ratings.
Honda Civic Hybrid
Perhaps slightly more expansive than its companions on this list, the Honda Civic Hybrid gives incredible value and benefits to used car shoppers on a budget. This sedan seamlessly blends a 1.3-liter, four-cylinder engine to a single electric motor to crank out 110 horsepower, an EPA-estimated 40-mpg in stop and go driving and 45-mpg on the highway, and offers a spacious comfortable interior to elevate your next drive
Find the Best Used Car for Your Commute at Our Akron Used Car Dealer
No matter which fuel-efficient used vehicle you decide to snag from the list above, you're sure to make the most of your commute in and around Akron! Be sure to get in touch with the team at North Coast Auto Mall if you have any questions about our inventory or would like to set up a test drive.