Best Used Car For Pets
For many of us, pets are a part of our family. And often, when we travel, they travel. Every pet parent that brings their furbaby along for the ride knows that having the right vehicle can make all the difference.
When shopping for a used car, North Coast Auto Mall of Akron encourages you to keep your four-legged family members in mind. While many outstanding vehicles cater to your pet's needs, we recommend the Chevrolet Equinox as a top pick!
Your Cat or Dog Will Ride Comfortably in a Chevy Equinox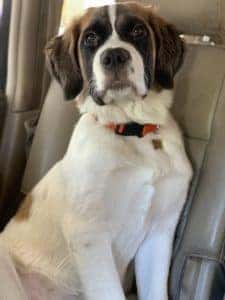 "Puppy St Bernard Saint" licensed under Pixabay by drangeline
The Chevy Equinox is a versatile SUV offering plenty of space for your next adventure with your cat or dog. With seating for up to five and a total passenger volume of 103.2 cu. Ft., your pet and passengers will undoubtedly sit comfortably.
Of course, your pet's toys, food, leash, and other essentials need to be accommodated. Fortunately, the Equinox provides up to 29.9 cu. ft. for all of your furry friend's cargo needs. Featuring a hidden storage compartment underneath the rear floor, all of your gear will remain secure and organized.
The Equinox also provides plenty of features to keep your pet perfectly content. Specific models come equipped with a panoramic power sunroof to help your dog or cat stay cool during the hot summer months. Additionally, many Equinox vehicles offer a hands-free gesture liftgate to allow you to easily stow away your pet's crate or more oversized items.
Find a Chevy Equinox at North Coast Auto Mall of Akron
If you're searching for a vehicle that caters to you and your pet's needs, make your way over to our used car dealership today! Feel free to contact our team at North Coast Auto Mall of Akron for more information on the used Chevy Equinox models we have to offer.