Best Kid-Friendly Activities in Akron Ohio
Akron is an exciting destination with plenty of activities and outlets for family fun. If you're looking for a memorable way to spend a day with the kids, our staff thought of several activities and places that you can explore. Whether you're fascinated by trains or interested in wildlife, this city has some special destinations for you and your little ones. 
We asked our staff and their families for their recommendations of the best kid-friendly activities in Akron. After we tallied the votes, we wrote this list of the winners of the "Best of Akron & Beyond" when it comes to family-friendly activities in the area. If we missed your favorite, contact our team and let us know. We'll be happy to update our list!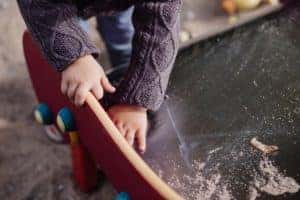 "People Active Activity" licensed under Pixabay by freestocks-photos
Go Wild at the Akron Zoo
Address: 505 Euclid Ave, Akron
The Akron Zoo features seven distinctive habitats that invite visitors to explore worlds not quite like their own. First off, you can meet jaguars, snow leopards, and the goat-like Himalayan tahr in the Legends of the Wild habitat. Mike & Mark Stark Grizzly Ridge houses coyotes, red wolves, grizzly bears, and bald eagles. This habitat even features a tube slide that takes you through the river otter exhibit.
The Wild Prairie is home to snowy owls and migrating butterflies. Children can run off their energy on the prairie wagon playground while adults relax with a bite from the Grasslands Cafe. Endangered Humboldt penguins reside at Penguin Point. For something really fascinating, head into the Curious Creatures exhibit to see bizarre adaptations up close on animals like the naked mole-rat, electric eel, red-eyed tree frog, panther chameleon, walking batfish, giant Pacific octopus, and more.
Learn about the latest in eco-friendly technology at the LEED-certified Komodo Kingdom. The Komodo Kingdom Cafe is one of the greenest restaurants in the zoo, having earned a four-star Green Restaurant certification. Don't miss out on a stroll through the stunning zoo gardens or a train ride through the Pride of Africa exhibit. This zoo can easily fill an entire day with fun.
Playing at the Akron Children's Museum
Address: 216 S. Main Street, Akron
The Akron Children's Museum offers an immersive space where children learn through play. The exhibits scale real-world places down to a child's size so they can explore through hands-on activities and imaginative games. At the Healthy Little Monsters: Doctors Office and Veterinary Clinic, children play the part of health care providers with dolls and stuffed animals. And the Down on the Farm exhibit lets them pick produce and gather eggs for the play Farmer's Market. After picking out their groceries, kids can cook up a pretend feast in Grammie's Kitchen.
Sensory play abounds in Excavation Station, where children can scoop, sift, and mound different materials. Canal Corner provides thrilling water play with boats and canal locks, while the Wind & Air exhibit explores power of a different kind. Light Up Akron incorporates electricity with a fascinating circuit-building activity.
The Akron Express will delight train enthusiasts, while those who love cars can get set for a race at Derbytown. A.R.T. Studio provides everything you need to create artistic masterpieces, and the outdoor Music Garden will unleash your child's inner virtuoso. The opportunities for exploration and creativity are nearly endless.
Exploring the F.A. Seiberling Nature Realm
Address: 1828 Smith Road, Akron
Take the family for a hike in the F.A. Seiberling Nature Realm. This park features three easy trails that are perfect for young explorers. The Cherry Lane Trail covers just 0.6 miles, but it's sure to delight with its 110-foot suspension bridge over a ravine that dips 45 feet. The 0.9-mile Fernwood Loop connects to the Cherry Lane Trail, offering a convenient way to extend your hike. The longest of the trails, Seneca Trail, spans just 1.4 miles through an expansive prairie and charming forest. Portions of this trail cover hilly terrain, making it a bit more strenuous.
The F.A. Seiberling Nature Realm also features a picturesque rock and herb garden, a phenology garden, and two ponds. The Seneca Pond has a covered deck complete with a fireplace for relaxing. If you're interested in more taxing outdoor activities, the Seneca Trail and Fernwood Trail have connectors to the difficult 3-mile Mingo Trail in Sand Run Metro Park.
Listen to a Story at the Akron-Summit County Public Library
Address: 60 South High Street, Akron
The Akron-Summit County Public Library is a great destination for families. The calendar features ample programming for children, like Toddler Time and Bedtime Stories. On weekends, you'll find more extensive programming, such as the Primary Kids Create series offering hands-on crafts for grade school children, or Kids Yoga that gets children age 3 to 6 moving through simple yoga poses that accompany fun stories. The Paws for Reading program is a particular favorite, giving young readers the chance to practice reading aloud to dogs.
Riding the Cuyahoga Valley Scenic Railroad
Address: 27 Ridge St, Akron & 2912 Riverview Road, Akron
The Cuyahoga Valley Scenic Railroad has two stations in Akron where you can hop on for a ride. The Akron Northside Station on Ridge Street allows all boarding, so you can get on here for a regular train ride. The Botzum Station on Riverview Road is for those with an Explorer Pass. The Explorer Pass allows you to use the train for hop-on, hop-off transportation as you're biking, running, hiking, or kayaking along the Ohio & Erie Canalway Towpath Trail or Cuyahoga River.
The railroad offers several short scenic rides designed just for families. These excursions are 1.5 to 2 hours long. The Galactic Stars Train features space heroes, stories, songs, and a special sweet treat. On the Furry Friends rides, you take part in building your own stuffed animal friend. The Tasty Treats rides feature fun food preparation, like cupcake decorating. Craft & Bingo rides incorporate themed crafts and a game of bingo. The calendar is packed with options throughout the year.
If you're interested in a longer ride, the National Park Scenic tours last about 3.5 hours and take you around the entire park. You can ride straight through or get on and off at any of the eight stations throughout the day.
Let Us Know Your Favorite Way To Spend The Day in Akron
What are your favorite family-friendly activities in Akron? Let us know what you think of our top picks, and pass along your own suggestions to our team at North Coast Auto Mall. We want to make sure we're always giving out great recommendations to our customers and friends. To explore more of the Best of Akron & Beyond, check out our blog or contact us online.