Best Coffee in Akron, OH
Coffee can be a morning necessity, an afternoon ritual, or a weekend treat. No matter your reason for searching out a cup of joe, sipping on a steaming cup of coffee is a part of many people's routines. Individuals are particular when it comes to their cup of coffee and their preferred flavors.
Luckily, you can find quality establishments offering locally brewed or ethically sourced coffee ready to serve to your liking nearby. Whether you are from Akron or just visiting, these coffee spots will please your palate. Read on to learn about the most popular coffee shops in and around Akron.
Artisan Coffee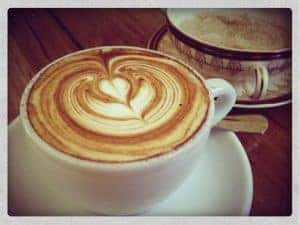 "coffee" licensed under CC BY 2.0 via Flickr by cherylfoong
To find a spot where fine coffee and fine art meet, visit Artisan Coffee. This coffee shop offers a personalized experience and puts special care in every cup. Known for its homemade oat milk, Artisan Coffee also offers made-from-scratch baked goods that pair perfectly with your coffee of choice. The coffee shop also offers gluten-free options and serves a satisfying breakfast or lunch. We suggest you pair Artisan Coffee's Lavender Latte with a toasted sandwich for lunch to stay energized and fueled throughout the afternoon. 
Artisan Coffee sits ready to serve you at 662 Canton Rd. (east) or inside Whole Foods Market on 1745 W. Market Street (west), both in Akron. The east location is open Monday through Friday from 6:30 a.m.-9 p.m. and Saturday from 7:30 a.m.-8 p.m. The west shop is open Monday through Saturday from 8 a.m.-2 p.m. and on Sunday from 8 a.m.-7 p.m. For information or to learn about reserving the conference room at Artisan Coffee East for your next meeting or event, call 234-334-6105. You can call Artisan Coffee West at 234-334-6686.
Akron Coffee Roasters
To taste the strength and flavors of an authentic Ohio brew, stop at  Akron Coffee Roasters. The establishment provides a quaint and welcoming atmosphere with unique flavors sure to make you never return to mainstream big box coffee shops. Akron Coffee Roasters has made-from-scratch almond milk, which provides a nutty flavor to your cup, and the coffee shop doesn't overwhelm customers with too many options. 
For those who want the coffee shop experience without the coffee, Akron Coffee Roasters also offers an excellent selection of teas and hot chocolate. We suggest this coffee shop's specialty drink, the Honey Cortado. It has steamed milk, honey, and it is divine.
Visit Akron Coffee Roasters at 30 N. High St. in Akron to help you get the energy you need for your morning hike or Sunday cycling session. The coffee shop is open Monday through Friday from 7 a.m.-5 p.m. and Saturday from 8 a.m.-5 p.m. It is closed on Sunday (for cycling). For information, call 330-208-0516.
Compass
To help find your way through a hectic day or a long morning, grab a cup of caffeine from Compass at 647 E. Market St. in Akron. Compass is part of the Well Community Development Corporation, with a mission to do good and create a sense of place for neighbors in Middlebury and Greater Akron. When you sip here, you support the community to help develop the Middlebury neighborhood. As the Compass logo says, "Drink coffee. Do good." It is impossible to argue with that. 
For a unique cup of coffee, get the maple latte or the brown sugar-infused Sweet Moses. They pair perfectly with a simple bagel and will give you the boost you need to meet the day's challenges. Compass is open Monday through Thursday from 7 a.m.-6 p.m., Friday from 7 a.m.-4 p.m., and Saturday from 8 a.m.-2 p.m. To learn about conference room reservations or place an order for pick up, call 330-815-1285.
Nervous Dog Coffee Bar
The Nervous Dog Coffee Bar will keep you energized with a collection of phenomenal flavors and a welcoming atmosphere. The shop opened in September 2006 and has since expanded to four different Ohio locations in West Akron, Stow, Beachwood, and Montrose. Expert baristas wait to make a fresh brew to your specifications. Intended to be a place for all to unwind, customers may bring their furry best friends and relax in the friendly pub-like atmosphere. 
The extensive menu offers a little something for everyone, with dog-themed titles. Nervous Dog Coffee Bar is known for its Nitro Dog, a cold-brewed coffee with nitrogen-infused liquid. It is an ideal option for those that take their coffee black, as the nitrogen provides a creaminess, and the naturally sweet flavor eliminates the need for added sugar. We also suggest you try the Nutty Irish Latte with hints of hazelnut and Irish cream. 
The West Akron Nervous Dog Coffee Bar is at 1530 West Market St. It is open Monday through Friday from 6 a.m.-8 p.m. and on Saturday and Sunday from 7 a.m.-8 p.m. For information, call 330-864-2326.
Therapy Ice Cream and Coffee Bar
Therapy Ice Cream and Coffee Bar is where opposites attract. Cold and warm combine for an ideal spot to treat yourself and the kids or the kid within you. No matter what ails you, only a few things won't improve after a cold scoop of ice cream or a perfectly brewed cup of caffeine. Just like a therapy session but cheaper, a visit to Therapy Ice Cream and Coffee Bar will improve your mood and your day. 
You can choose from endless combinations of coffee and ice cream. Or enjoy the treats separately. If you're going for the coffee, order a house blend brew. You won't be disappointed. Try the Cookie Monster or the Peanut Butter Overdose for the creamy goodness of a frozen treat. If weather permits, sit out on the porch for an authentic ice cream parlor feel. 
You'll find Therapy Ice Cream and Coffee Bar in Akron at 1177 Canton Rd. (Rt. 91). For information, call 234-334-5011 during business hours. 
So, there you have it. North Coast Auto Mall has just shared with you our list of the top coffee shops in and around Akron. Stop in for a freshly brewed warm or iced coffee and get your caffeine fix for the day. What do you think of our list of suggestions? Did we miss your favorite place to grab your java? If we did, let us know. Leave a message, and we'll be happy to check out your suggestions.